i had an ace night….thanks everyone…
so god damn knackered after it though!!!!
thanks everyone for a mint night..the dancin was mint!!
conga line was fab!! enjoyed it all…
angie proper made me laugh
'ermm yes..im just worried about the air..u know air…he he'
wasss soooooo damn funny in the back garden tho 😉 he he he
jesss n simon aha ha ha ha…never seen jess move so quick!!! her face was a picture!!
jess found it fun to chuck bottles in the bin at 4 in the mronin he he!
and ofcourse me n moo's danicng !! ha ha ha#
i think the award for best costume deffo goes to james!!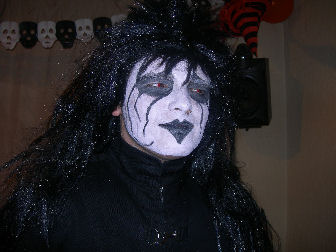 lvyya all xxxxxxxx
(o btw..iv put the pics form my party n carmens party on the same link….)
so for both sets of pics click HERE