more piccys lol……he he he…dont ya just love dressing up??
n vicky was like soo… giddy lol.. she just kept randomly gigglin!!
N NEVA TRUST HER TO GRATE CHEESE LOL!!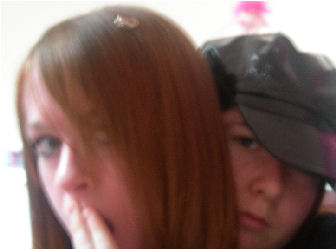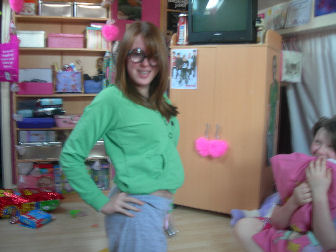 HA HA HA check the pose…. work it moo!!!!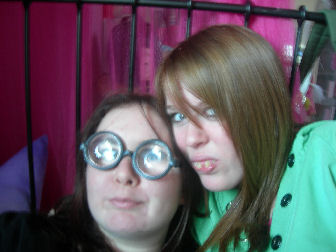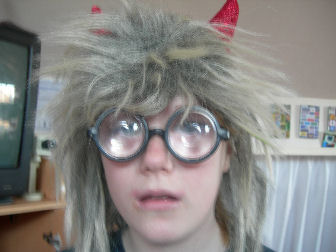 he he check out the glasses… dont they make us look sexy 😛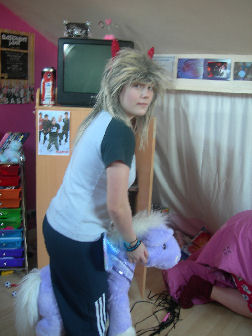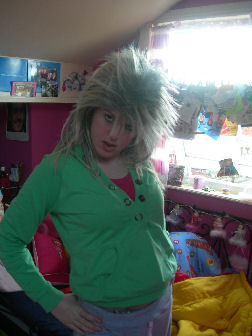 hmmmm…..lol… was gettin bit close to that unicorn wernt ya claire?? GO MOO!!