hey sorry i havnt wrote in a while.. havnt had any time
mostly bin at the clubhouse decorating n stuff!!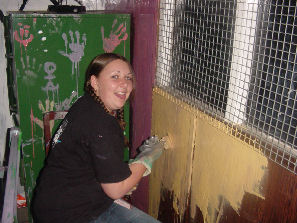 other than that.. i slept at chloes last nite which was gud lol
didnt get to sleep until 6 tho so im knackerd!!
got a random visit from cec and danielle which was kool 🙂
and got my eyebbrow pierced lol 😛
talk about spur of thee moment!!!